Goals and strategy
With a strategic framework, concrete focus areas, a purpose-driven company culture and deep-rooted core values, we offer good and sustainable food for everyone, make a difference and create value for many.
To be the leader in good and sustainable food, we are pursuing a strategy of growth-promoting and efficiency enhancing priorities. To drive growth we are developing and offering an attractively priced assortment of good and sustainable food. Our food concepts should give our customers the best shopping experience when and where they want. In addition to growing sales at our existing stores, central features include continued expansion through the e-commerce roll-out, and establishment of new formats and stores. Efficient product supply is essential, and we are successively increasing the degree of automation throughout the Group – in everything from administration and offices to warehouses and stores.
Axfood focuses on six strategic focus areas – the customer meeting, the customer offering, expansion, the supply chain, work approach and our people.
Axfood's targets
Axfood manages and continuously monitors operations in three strategic target areas: employees, sustainability and financial. The targets are designed to create long-term relationships and value for stakeholders.
Financial targets
Growth – Axfood will grow faster than the market.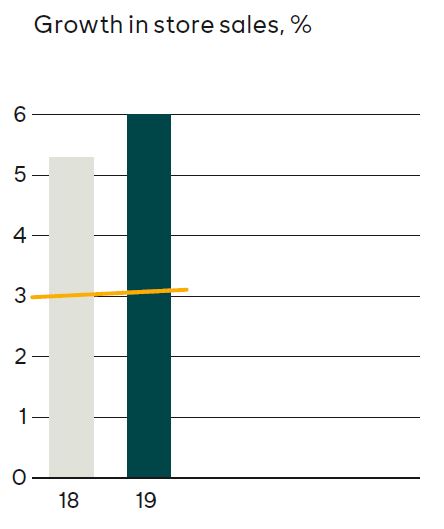 Operating margin – Long-term operating margin of at least 4%.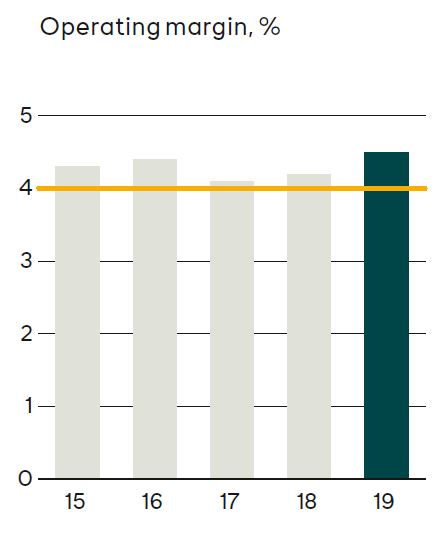 Equity ratio – The equity ratio shall amount to at least 20% at year-end.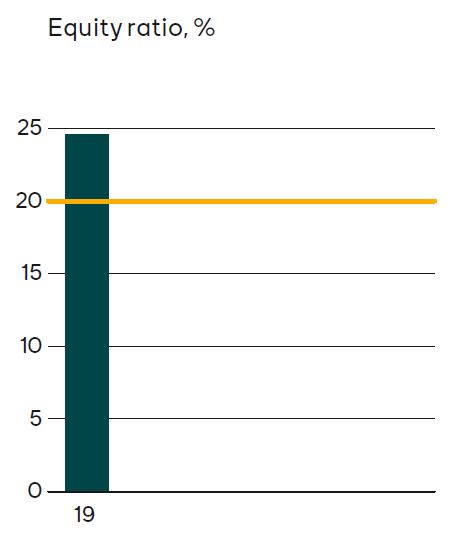 Dividend – Axfood's dividend policy sets the goal that the shareholder dividend shall be at least 50% of profit after tax. The dividend will be paid out on two occasions.
Environmental targets
Carbon footprint in own operations – Axfood will be climate-neutral by 2020. The carbon footprint from own operations will decrease by 75% by 2020 (base year 2009).
Electricity consumption – Axfood will reduce its electricity consumption by 15% per square metre by year-end 2020 (base year: 2015).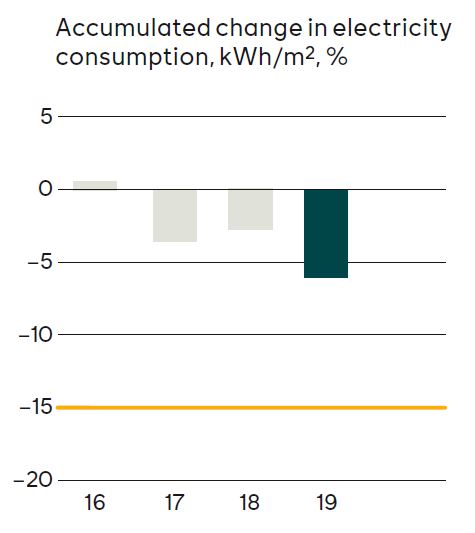 Share of sustainability labelled products – the share of sustainability-labelled products will amount to at least 30% by 2025 at the latest.
Employee targets
Gender equality – Axfood will have an even gender balance in management positions over the long-term, i.e., men and women will be represented within a range of 40%–60%.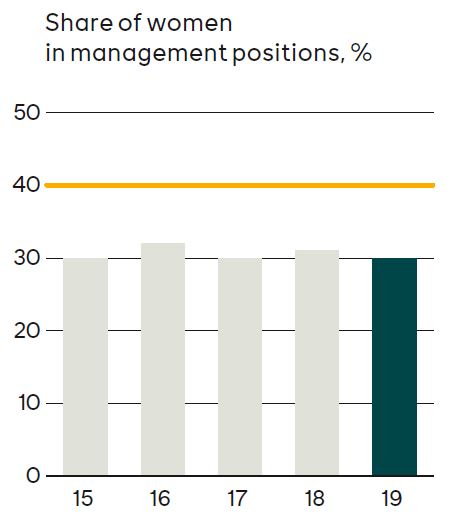 Diversity – by 2020 at the latest, at least 20% of Axfood's managers will have an international background.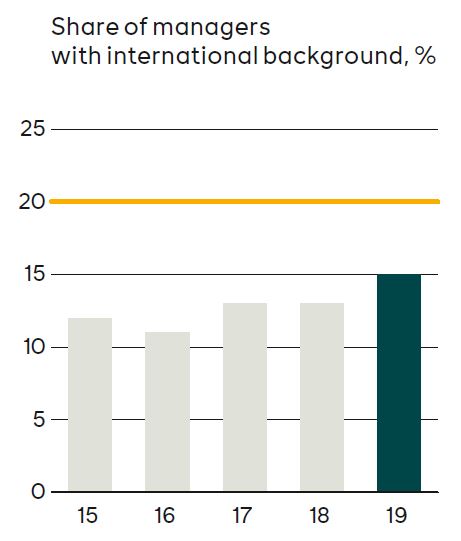 Work attendance rate – the work attendance rate among Axfood's employees shall be at least 95%.