Eurocash – the leading food retail chain on the border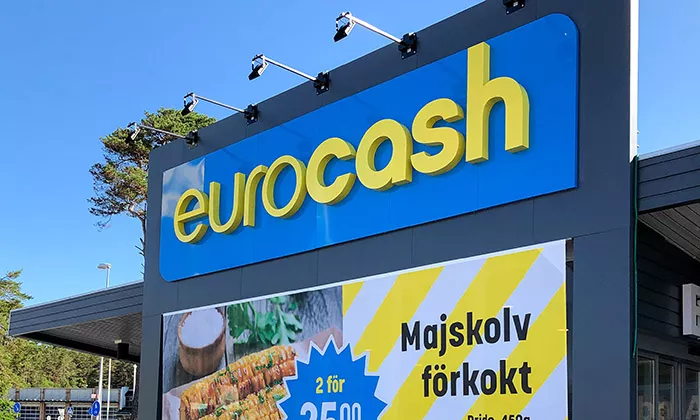 Eurocash – the leading food retail chain on the border
Eurocash comprises seven stores from Strömstad to Storlien. The majority of customers are Norwegians who drive over the border to shop for the highest quality products at the best prices.
Eurocash's business concept is to be the best grocery store chain along the border, offering the best quality at prices that are always a bit lower than the competitors'.
Norwegian customers a majority
Eurocash is the second-largest food retailer along the Norwegian border. Roughly 80% of customers are Norwegians, and as a result, Eurocash stores are a bit different than other grocery stores. About a half million customers have less than a half-hour drive to a Eurocash store.
Modern and pleasant with good service
Growing numbers of customers choose to do their weekly shopping at Eurocash stores. This requires that the assortment is constantly evolving, not least in fruits and vegetables, and dairy products. All Eurocash stores have their own butchers who butcher and package all meat in-store. The ambition is to offer a modern and pleasant store environment with a high level of service.