Axfood's private labels – brands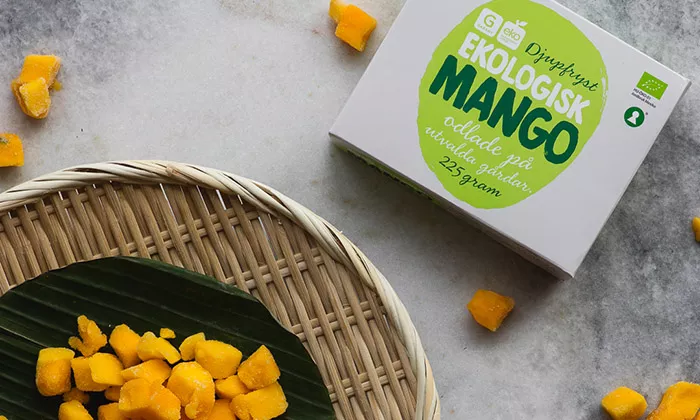 Axfood's private labels – brands
We are proud to be able to offer a broad range of private label products, which our customers love. These include the popular house brands Garant, Eldorado and Minstingen.
Axfood's private label products today account for 28% of the products sold by our store chains. We put high demands on our suppliers and producers, and the fundamental requirements in Axfood's Code of Conduct apply for all of our private label products.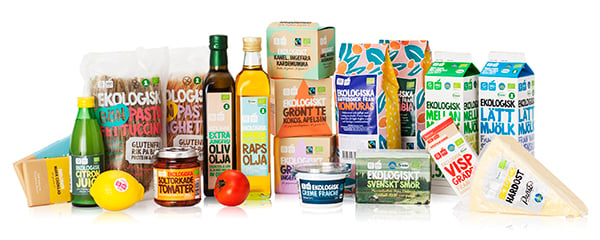 Garant – guaranteed good selection
Through Garant we can offer high quality good food that gives customers value for their money. The assortment has been carefully selected with consideration for animals, people and the environment. The Garant offering is being developed in pace with the times in order to be at the forefront of food trends, health and sustainability. Garant offers a wide range of organic and Swedish products. The brand's vegetarian range is also being developed continuously in an effort to offer vegetarian alternatives that both taste good and are simple to prepare.
Discover more at garantskafferiet.se
Eldorado – products you can depend on, at a low price
Eldorado stands for attractive low-price products and a smart choice for price-conscious customers. Through large purchasing volumes and simpler specifications, lower prices can be achieved without drawing down on safety and care for the value chain's impact on people and the environment.
Discover more at eldoradovaror.se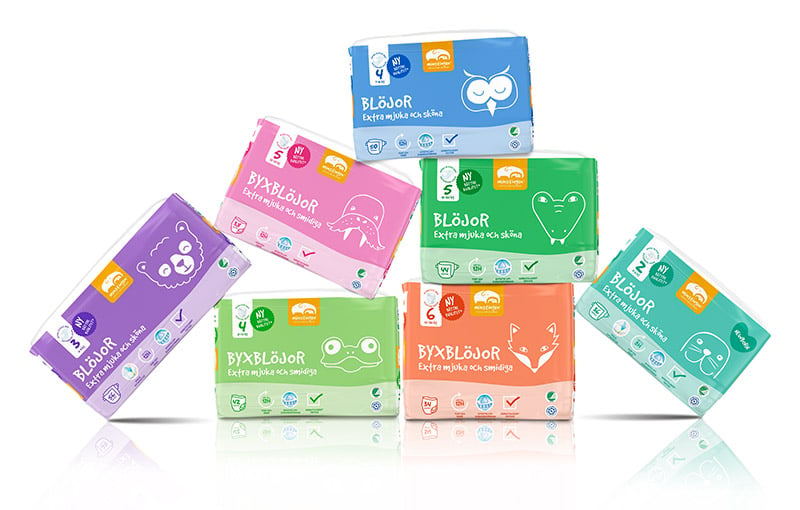 Minstingen – liked by adults, loved by kids
Minstingen was launched in 2016 with an assortment of baby diapers, wet wipes, baby food and other products for babies up to three years of age. All Minstingen products bear the Nordic Swan label and are distinguished by quality, value for money and attractive design. The assortment will be broadened in several areas of baby care, so there is a lot to look forward to!
Discover more at minstingen.se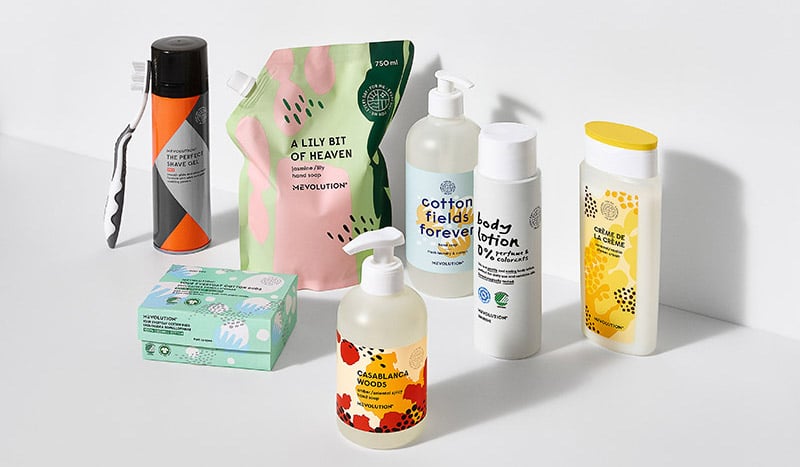 Mevolution – personal care for a more enjoyable everyday life
Mevolution offers a carefully selected and reasonably priced range within personal care and dental care. Mevolution's range includes hand soap, shower cream, shaving care products, oral hygiene products, organic cotton and a perfume-free line for sensitive skin certified by the Nordic Swan Ecolabel and the Swedish Asthma and Allergy Association. The name Mevolution comes from the idea of a sense of self – me – in constant evolution, with a vision of contributing to a more enjoyable everyday life.
Såklart – climate compensated and sustainable
Såklart is our brand of cleaning and laundry products in which we give extra great consideration to the environment in our product development. For the carbon footprint that arises despite all, we offset this by investing in projects with a corresponding positive effect on the environment. The Såklart range of products are perfume-free and recommended by the Swedish Asthma and Allergy Association. The products also bear the Nordic Swan label, which certifies that they contain a minimum of ingredients that may be harmful to the environment and health.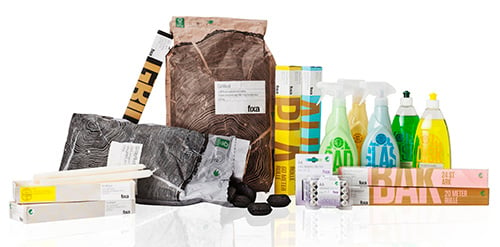 Fixa – everything for the home
Fixa is our brand of household products and includes a broad, high quality and attractively priced range. The assortment covers everything from storage, cooking and cleaning supplies to bathroom supplies, household items, and laundry and cleaning products.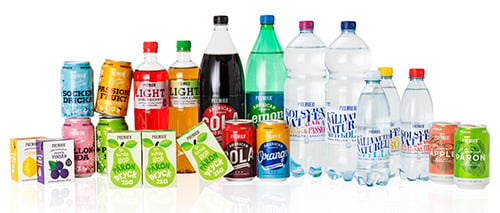 Premier – soft drinks for the whole family
Premier was the first soft drink brand in Sweden to change over from disposable plastic bottles to recyclable bottles with a deposit. The Premier offering includes classic Swedish favourites, mineral water, American classics and a few other, more uncommon flavours. All of the beverages are tested carefully by a test panel and have the same high quality as their leading name-brand counterparts. The assortment is being expanded on a regular basis for both young and old tastes.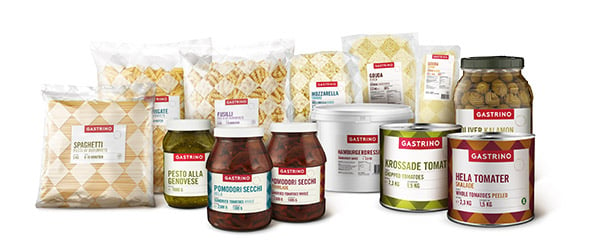 Gastrino – from professionals for professionals
Gastrino offers products in large packages primarily developed for commercial kitchens. There are currently about 30 Gastrino items, including pasta, crushed tomatoes, pesto, olives, eggs, hamburger dressing and béarnaise sauce. Gastrino's products will contribute to simplicity and food enjoyment for Snabbgross' restaurant customers.
Other Axfood labels that you can also find in Axfood stores: Dazzley, Spicefield, Powerking, Banderos, Monte Castello, Fraiche D'or, Frischgold, Fresca D'oro, Omega and Smart Pets.