About Axfood
Food retail in Sweden
The food retail sector is an important part of Swedish business, comprising some 4,000 stores in major metropolitan areas as well as across the countryside. Sweden's food retail sector is a mature market. The three largest retailers – ICA, Axfood and Coop – together account for nearly 90% of the market.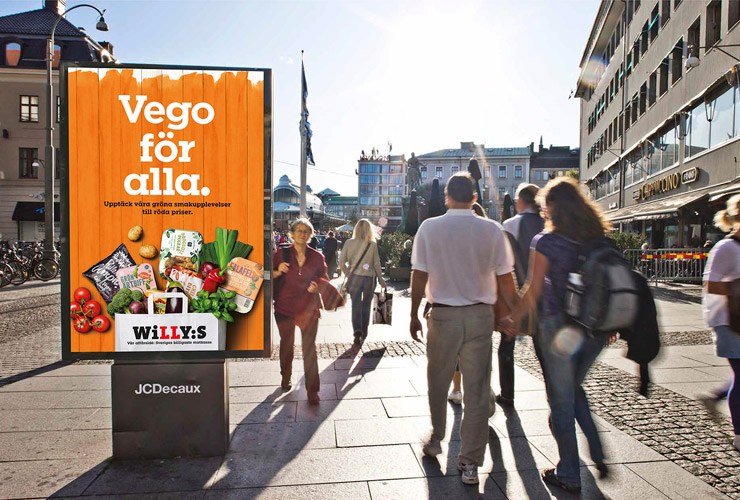 The grocery sector is generally less sensitive to economic swings than other retail sectors. It mirrors the population trend in general and is driven primarily by population growth and inflation. Today's grocery shoppers demand sustainability, and sales are being driven by a larger share of organic and value-added products, with higher prices. Food retail sales in Sweden (excluding alcoholic beverages) are estimated at approximately SEK 260 bn (254). Measured in current prices, sales growth was 2.3% according to preliminary data from Statistics Sweden and HUI Research.
Segmentation in Sweden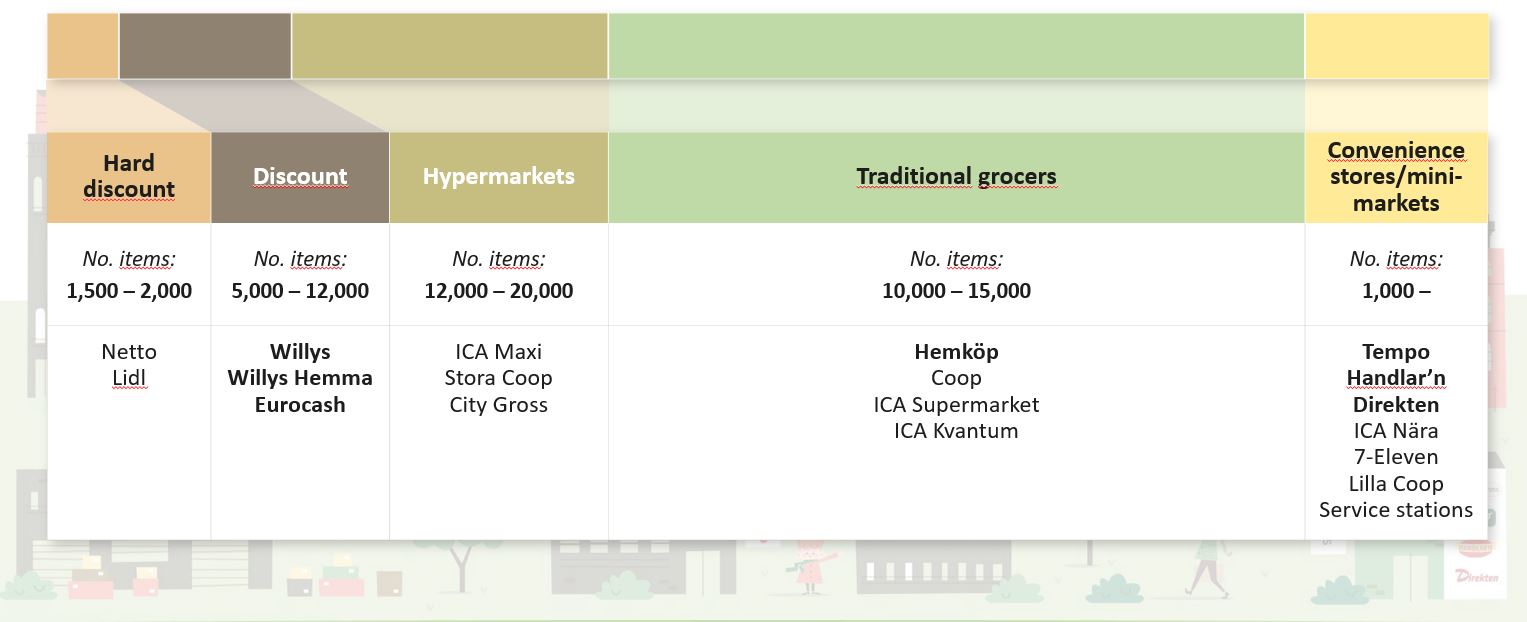 Source/interpretation: Axfood. Some data are estimates in cases where statistics were not available.
Changes ahead
The Swedish Trade Federation forecasts that the industry will change faster in the next ten years than during the last fifty, owing to digitalization and consumers' changing habits and opportunities. Through Axfood's House of Brands strategy, the respective food concepts can adapt and meet the distinct needs of their customers. Through attention to every detail in operations – from the assortment, purchasing and logistics, to the interaction with customers in all channels – Axfood is staying attuned to its customers and continues to develop relevant offerings and concepts.
Market shares, largest competitors in Sweden*
*Based on figues för 2016 for groceries