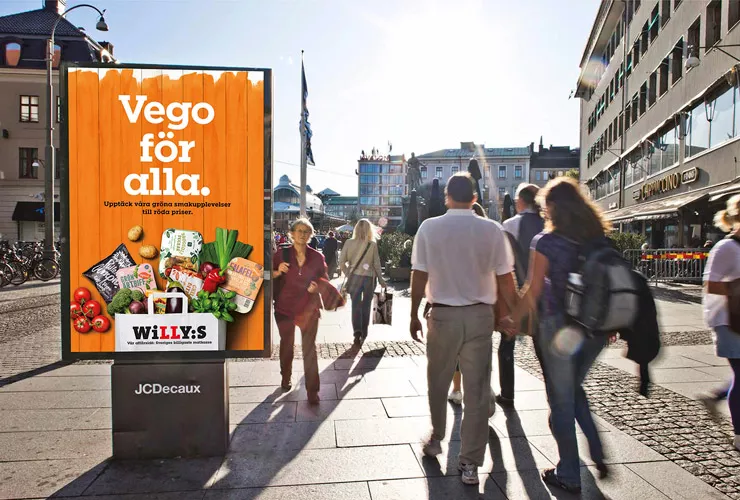 Food retail in Sweden
The food retail sector is an important part of Swedish business, comprising some 4,000 stores in major metropolitan areas as well as across the countryside. Sweden's food retail sector is a mature market. The three largest retailers – ICA, Axfood and Coop – together account for nearly 90% of the market.
The food retail sector is a large employer, providing a livelihood for more than 100,000 people. Young people account for roughly a fourth of these. In the countryside, grocery stores often serve as a community hub, offering in addition to groceries, also pharmacy, post and banking services.
The grocery sector is generally less sensitive to economic swings than other retail sectors. It mirrors the population trend in general and is driven primarily by population growth and inflation. According to the Swedish Food Retail Index, the Swedish food retail market grew by 3.1% in 2019, including growth for e-commerce at approximately 22%. Estimates indicate that e-commerce accounted for approximately 2% of the food retail market in 2019.
Segmentation

Source/interpretation: Axfood's estimates.
Market shares
Source: Axfood estimates for the full year 2018 based on publicly available information.
Changes ahead
The Swedish Trade Federation forecasts that the industry will change faster in the next ten years than during the last fifty, owing to digitalization and consumers' changing habits and opportunities.
With Axfood's House of Brands strategy, the respective food concepts can adapt and meet the distinct needs of their customers. Through attention to every detail in operations – from the assortment, purchasing and logistics, to the interaction with customers in all channels – Axfood is staying attuned to its customers and continues to develop relevant offerings and concepts.