The Swedish food retail market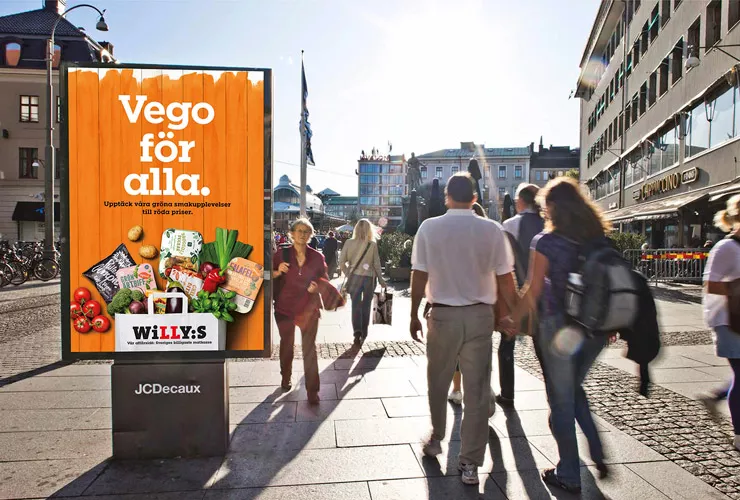 The Swedish food retail market
The food retail industry is an important part of Swedish industry and a large employer, providing a livelihood for more than 100,000 people. The sector is important for young people, who account for roughly a quarter of the total number of those employed. In the countryside, grocery stores often serve as a community hub, offering pharmacy, post and banking services in addition to groceries.
The food retail market is relatively unaffected by economic swings and is driven largely by population growth and inflation. Annual market growth has historically been between 2% and 3%. The market is mature, and the three largest players – ICA, Axfood and Coop – together account for approximately 90% of sales.
In recent years, growth in the food retail industry has been strongest in the discount segment, where Willys is the leading player. The discount segment represents approximately a fifth of the market and can be divided into two sub-segments, hard discount and soft discount. The biggest difference between the two consists of their offering and the breadth of their assortments. During the preceding five years until 2021, average annual growth for the discount segment was around 7%, compared with nearly 4% for the market as a whole.
In recent years, sales of groceries online have grown rapidly. Still,
e-commerce accounts for only a small share of the food retail market – approximately 6% in 2021.
Axfood estimates that market sales for food retail store chains, excluding VAT, amounted to approximately SEK 252 bn (233) in 2020. In 2021, the Swedish food retail market grew by a total of 1.3%. Food price inflation was low, at 0.4% according to Statistics Sweden. Demand in the market remained strong and was largely influenced by changed shopping behaviour among consumers as a result of the pandemic. However, comparison figures were exceptionally high due to elevated food consumption in the home in 2020. However, certain parts of the market, such as stores in central urban locations and cross-border shopping with Norway, continued to face a challenging situation as in 2020. However, in-store customer traffic in such locations increased as pandemic restrictions eased. Growth in e-commerce was significantly lower than in the previous year and amounted to 24%, partly due to high comparison figures but also as a result of increased customer traffic in physical stores. Store pick-up volumes grew by 33% in 2021, while home delivery grew by 16%.
Market shares 2020
Market segmentation in 2020

Sources: Swedish Food Retail Index (Swedish Food Retailers Federation in cooperation with HUI Research) and Axfood's estimates based on public information.