Investors
Annual General Meeting
Axfood's supreme governing body is the Annual General Meeting, where every shareholder has a right to participate. All shareholders have the right to have a matter taken up for consideration by the AGM.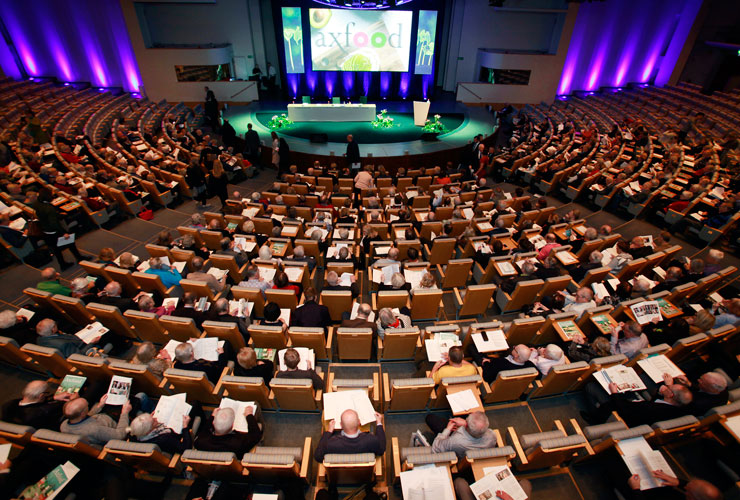 The AGM elects the Company's board and the Chairman of the Board. The AGM's duties include, among other things, adopting the Company's balance sheets and income statements, deciding and appropriating the result of the Company's business, and deciding on whether to grant discharge of liability to the members of the Board of Directors and the CEO. The AGM also elects the Company's auditors and decides on the auditors' fees. Further, the AGM decides on increases or decreases in share capital. The AGM can also make amendments to the Company's Articles of Association. Further, the AGM sets directors' fees and approves the principles of compensation and other terms of employment for the Company's management.
At the AGM, every shareholder, as a main rule, has the right to vote for all of his/her shares. Decisions by the AGM are made by simple majority of available votes. However, to protect the interests of small shareholders, certain decisions must be made by a qualified majority of the available votes and shares represented at the meeting. In addition, as a general minority protection rule, the AGM may not make decisions that can improperly benefit certain shareholders over others, to the detriment of the Company or other shareholders.
Annual General Meeting 2020
The Annual General Meeting (AGM) 2020 will be held at 5 p.m. on 18 March 2020 at Oscarsteatern in Stockholm. All AGM documents including the 2019 Annual and Sustainability Report will be available on the Company's website not later than three weeks prior to the AGM. The documents will also be available at the Company's head offices and can be sent by post to shareholders upon request, after providing their postal address.

For more information about Axfoods' AGM 2020, including the AGM documents, click here.

The deadline for shareholders to submit proposals for matters to be addressed at the AGM expired on 29 January, 2020.
Annual General Meeting 2019
The Annual General Meeting 2019 was held on 21 March, 2019 at Konserthuset (Stora Salen), Hötorget (huvudentré), Stockholm. Read more here.