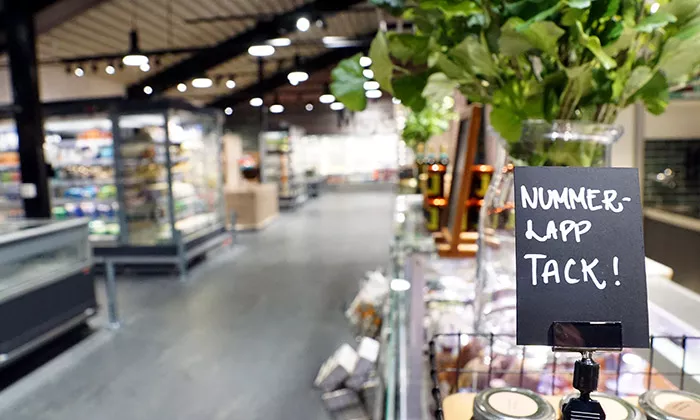 Acquisitions and divestments
Below is a list of Axfood's most important acquisitions and divestments through the years.
2019
The Östenssons store chain with nine stores became a Hemköp franchisee as from 1 September 2019 (press release).
2018
Axfood increased its ownership in Urban Deli from 50 percent to slightly more than 90 percent and at the same time deepened the collaboration (press release).
2017
In August, Axfood announced its investment in the newly established e-commerce company Hubia (later Apohem), with plans to launch a new online pharmacy in Sweden (press release).
In May, Axfood announced its acquisition of Middagsfrid (press release). Read more about Middagsfrid here.
In January, Axfood announced it had completed its public cash offer to the shareholders of Matse Holding, Mat.se (press release). Read more about Mat.se here.
In January, Axfood announced it had signed an agreement to acquire Eurocash Food AB together with Norgesgruppen (press release). Read more about Eurocash here.
Effective 1 January, Axfood acquired Saba Logistics' warehouse operations in Helsingborg, Sweden (press release).
2014
In February, Axfood acquired 50 percent of Urban Deli. Read more about Urban Deli here.
2012
In May, Axfood's e-commerce business in Netxtra was sold to Mathem.
2011
At the end of the year, an agreement was signed to acquire 50 percent of the wholesale company Hall Miba.
In January, Hemköp completed the conversion of Vi stores to Hemköp franchises.
2010
In June, Axfood Närlivs AB signed agreement to acquire Reitan Servicehandel Sverige AB's cold storage distribution centre south of Stockholm.
2008
In January, Axfood completed the acquisition of PrisXtra.
2006
In January, the sale of Spar Finland was completed.
2003
In April, Axfood sold its Swedish real estate holdings to Crown North Corp Ltd.
2000
The year 2000 was characterized by restructuring in several steps. The first step was the combination of Hemköp and D&D Dagligvaror. In the next step, Spar Sverige, Spar Inn Snabbgross and 40 percent of the share capital in Spar Finland were acquired. The Annual General Meeting in May resolved in favour of the name change to Axfood AB.