About Axfood
Our history
Around the turn of the millennium the family-owned company Axel Johnson AB set out to create Sweden's best food company. The idea was to gather the best wholesalers and retailers and offer customers the finest stores. Axfood was formed through the combination of Hemköpskedjan, Dagab and D-gruppen.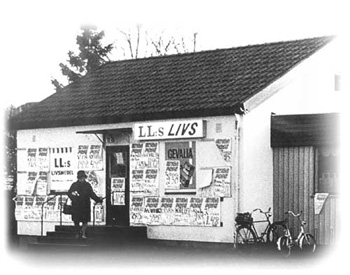 Young company with rich heritage
Axfood is a young company with a rich heritage. The grocer "Spik-Olle" opened the first Hemköp store back in 1958. Willys' predecessor, LL:s Livs – with "ridiculously low prices" – was started in 1975, and Willy Schlees opened his first discount grocery store in Kungsbacka in 1986.
Joint strength
By combining the right companies the right way, strong synergies are created. The formation of Axfood led to the companies Willys, Hemköp, Axfood Närlivs and Dagab.
Good and sustainable food for everyone
Sustainability has always been a guiding principle at Axfood. Apart from offering good and sustainable food, the goal of the business is to have as little environmental impact as possible. In 2009 we set a target to be climate neutral by 2020 at the latest. A year later we were one of the initiative-takers behind the Haga Initiative, a company network that works to reduce carbon emissions from the business sector.
In 2015 Axfood – together with Stockholms Stadsmission – started Matmissionen, Sweden's first social supermarket. The idea is to offer financially disadvantaged people groceries at reduced prices. At the same time, Matmissionen helps Axfood reduce its food waste.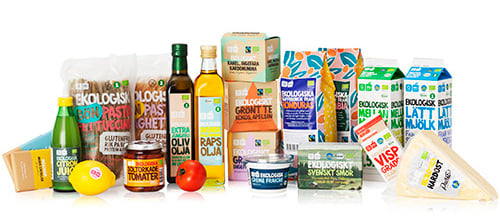 Private label products selected with care
In 2008 we began launching products under our own private label, Garant. Garant grew, especially in organic food, and quickly became popular among customers.
In 2013 a major effort was undertaken to evaluate and update the Eldorado assortment, with the goal to continue offering quality products at low prices. Fixa, Axfood's private label for household products, was also upgraded with new packaging and a new design.
In 2016 Axfood entered the baby and child care segment with a line of products under the Minstingen private label, and in 2017 we re-launched the Såklart private label, a brand of climate-smart skin care products.
Axfood's private label products are selected with care to ensure that everyone can eat good and sustainable food every day. They are a key element of our business, and we continue to develop our private label products in an effort to give customers attractively priced quality alternatives.
Ventures in urbanization, cross-border shopping and e-commerce
Since 2014 Axfood has been a part owner of Stockholm-based Urban Deli, an all-embracing concept that combines bars, restaurants, food market, cafés and grocery store under one roof.
In 2016 Willys and Hemköp began offering online shopping, both for home delivery and store pick-up.
At the start of 2017 Axfood acquired Mat.se, a food retailer with a strong position online. At the same time, Axfood acquired Middagsfrid, the world's first company to market pre-defined dinner solutions with recipes.
In 2017 Axfood also took a step into the cross-border shopping segment through the acquisition of Eurocash, a chain of eight grocery stores from Strömstad in the south to Storlien in the north. The majority of customers are Norwegians who cross the border into Sweden to do their grocery shopping.
A sustainable future
Today Axfood is one of the Nordic region's largest listed food retail companies and the industry's second largest player in Sweden. Our journey continues, with more attractively priced and quality products in inspiring store environments and with a constant focus on sustainability.