Investors
Investment case
Historically favourable returns, profitable growth and a stable company with strong brands. There are many reasons to invest in Axfood.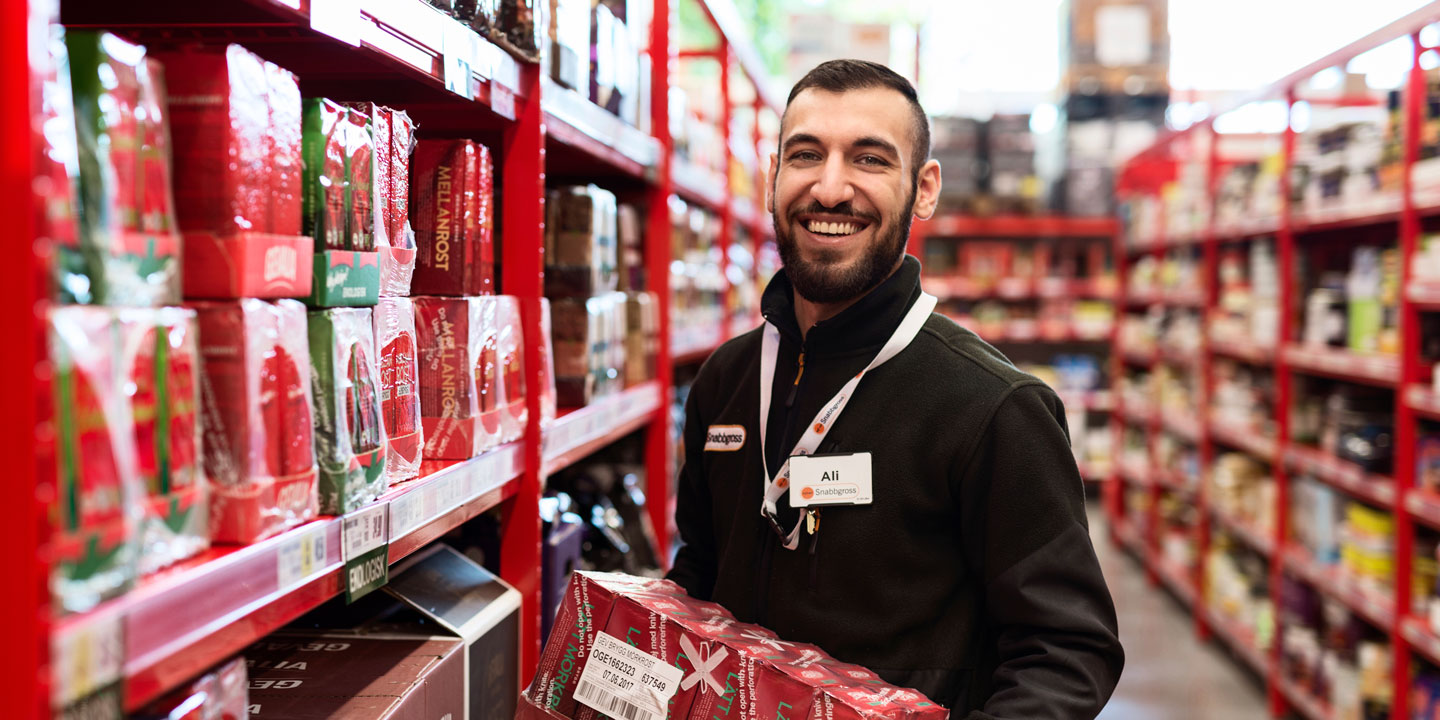 Axfood has historically delivered a favourable total return. Our policy is to distribute at least 50% of profit after tax.
House of well-positioned, strong brands
Axfood is a house of brands with a refined focus on food. The food concepts have strong positions in their respective segments. For example, Willys is Sweden's leading discount chain,
with a market share of 12%. Distinctive food concepts are a way of diversifying risk, and through Axfood Snabbgross, Axfood also has a leg in the fast-growing café and restaurant
segment and is thereby addressing sector convergence. Operations in the supporting functions, such as purchasing and logistics, are conducted jointly for all the concepts, which creates economies of scale and cost efficiency.
High cash flow generation
Axfood's business model generates a high and stable cash flow. This cash generation gives access to substantial internal funds to finance the Group's growth. Axfood has a solid balance
sheet and low level of debt. Historically, after payment of the dividend during the year Axfood has built up a net debt receivable. During the last five years the dividend has amounted to 88% of profit after tax. During 2019, as a result of the changed accounting policies for leasing and assuming all else equal, Axfood's equity ratio will decrease and the net debt receivable will change over to a net debt position.
Focus on sustainability
For a long time Axfood has striven to be a positive force in society with focus on sustainability – with respect to the product selection, offering good and sustainable food, and conducting business in a sustainable manner. Major emphasis is put on maintaining good relationships with suppliers and increasing control over the supply chain. There are many
challenges in the value chain, such as animal care, the use of additives, and social aspects. Through private labels Axfood is launching innovative products and creating price pressure
in the market. Axfood's private labels proudly lead the charge with respect to sustainability and health. With high growth ambitions, it is extra important to work for energy-efficient operations and toward the Group's clear environmental targets.
Strategy that meets the market's drivers

The food retail sector is relatively insensitive to economic swings and is driven largely by population growth and inflation. On top of this, a number of trends influence the market's
growth in various segments, including digitalization, discounting and convenience. Axfood has a clear strategy for embracing these trends and, by extension, for outpacing growth in the market with a long-term operating margin of at least 4%. For example, Axfood aims to increase its productivity by building a logistics solution of the future with high automation
and joint warehousing for stores and e-commerce.