Investors
Investment case
Historically favourable returns, profitable growth and a stable company with strong brands. There are many reasons to invest in Axfood.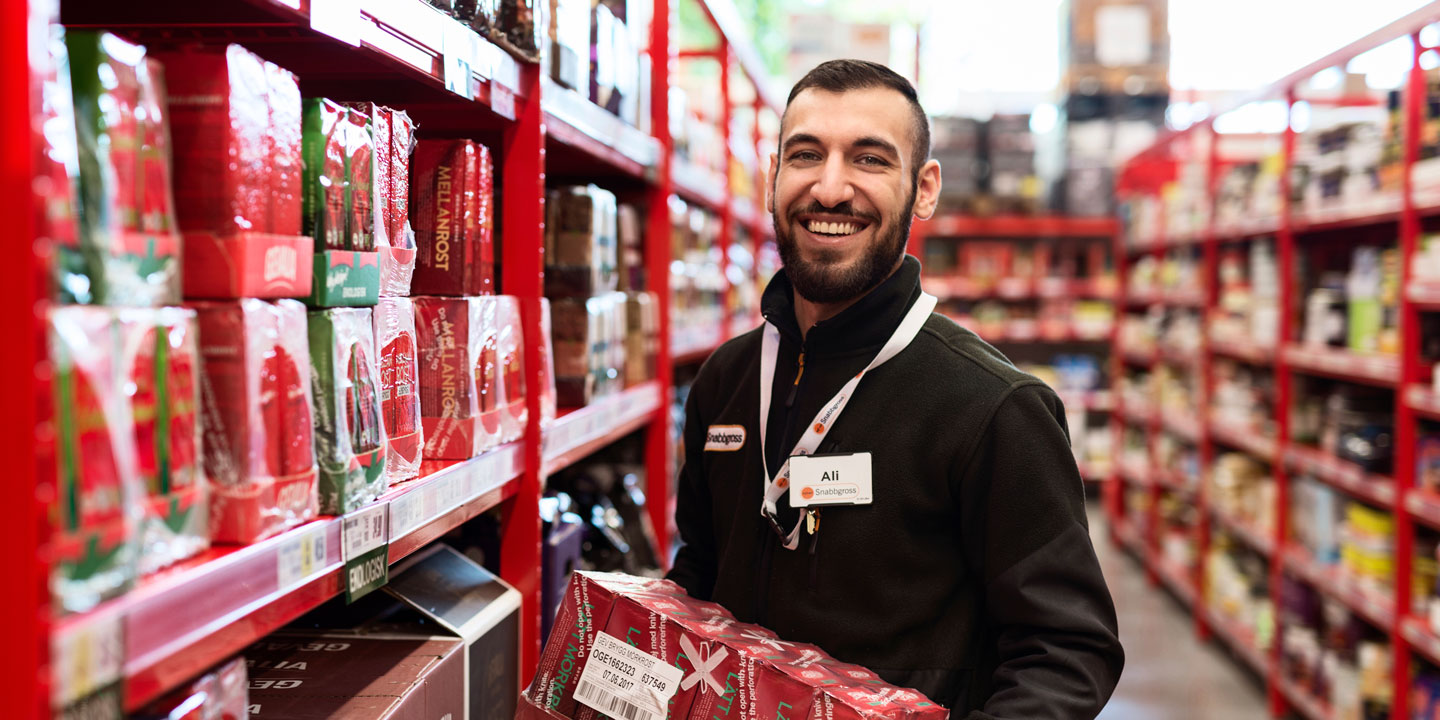 Axfood has historically delivered a favourable total return. During the past five years the total return has been 219%. Our policy is to distribute at least 50% of profit after tax.
Clear strategy for creating profitable growth
Axfood is focused on profitable growth, creating opportunities for favourable growth in value over time. In 2018 Axfood plans to establish four to eight new stores, offer e-commerce to consumers in another some dozen or so cities and continue modernizing stores.
The Group is working continuously with efficiency improvement and keeping costs down, with the goal to maintain an operating margin of 4%. To increase efficiency in logistics a cold storage warehouse automated with robots will be built. By reducing energy consumption and focusing on energy efficiency we are lowering our costs and reducing our carbon footprint.
Stable company in a stable industry
The food retail market is relatively insensitive to fluctuations in the economy. Growth is driven by population growth and inflation. Axfood has stable operations and a strong financial position with solid key ratios and good cash flow, a high equity ratio, and a low level of debt. Swedish consumers' preferences for product origins and quality are driving development toward a more sustainable industry. Sustainable products have a higher price point, and many customers who choose organic products have an average higher spend than the average. Sustainability and profitability go hand in hand.
Strong positions and brands
Through our food concepts we are number two in Sweden's food retail market. Willys is Sweden's leading discount grocery chain, with 200 Group-owned stores. Eurocash offers low prices in the cross-border shopping segment along the Norwegian border. Hemköp and Axfood Snabbgross are firmly positioned to offer their customers passion for food, inspiration and service. Through mat.se, Axfood's e-commerce concepts are being further improved with innovative solutions and attractive offers.
Being able to offer a compelling sustainable assortment is important for Axfood's store chains. Consumers have a keen interest in organic products, certified products, and vegetable protein substitutes. Organic products as a share of total grocery sales by Willys and Hemköp in 2017 amounted to 6.0% and 9.5%, respectively, with considerably higher shares in the e-commerce channel.
Axfood's Garant private label is associated with wholesome and good food, and has high brand awareness among consumers. Private label products as a share of net sales amounted to 28% in 2017.