Axfood as employer
Our employees are key to our success. With passion for food and people, commitment and pride, we work together to achieve better everyday life in which everyone can share their appreciation of good and sustainable food.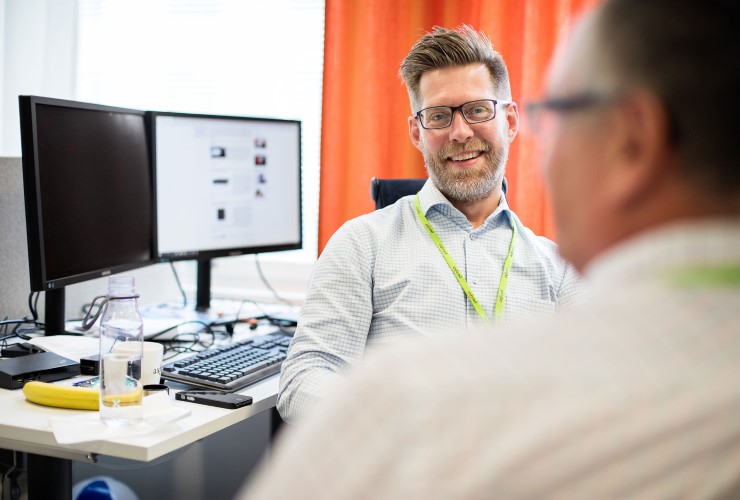 It is owing to our employees and their diverse experience, knowledge and backgrounds that we can open our doors every day to well-stocked stores and serve our customers in the best way possible.
Our core values guide us
Axfood's core values make it easier for us in the Group to make the right decisions and set priorities in our daily work. They guide us on how we should act towards each other and our customers. Read about Axfood's core values
When you grow, we grow
We love employees who take the initiative and want to develop. We are a large employer and encourage our employees try out different positions and roles. You can take on new areas of responsibility in your existing role, change jobs within the company you already work for, or even find work with another company in the Group. You can also build upon your knowledge by attending a course in the Axfood Academy, which is the Group's centre for training and trainee programmes. When our employees grow and develop, then we grow both as a company and as an employer. It's that simple.
"Within the Axfood Group an e-learning course is conducted every fifteen minutes of every day, 365 days a year."
"Within the Axfood Group an e-learning course is conducted every fifteen minutes of every day, 365 days a year."
Diversity contributes to business benefit
Axfood has worked with a long-term perspective for many years to create an inclusive work climate. We welcome employees with diverse experience, competencies and backgrounds. We should reflect the society we are a part of, and this should be noticeable both in the assortment at our stores and among our employees.
Our goal is that by 2020, 20% of Axfood's managers will come from an international background and that the balance between men and women in management positions will be within the range of 40%–60%. For us, diversity creates business benefit, which makes us even better at meeting our customers' varying preferences and needs.
Welcome to the Axfood Group!
We are proud to say that our employees like working for us. Axfood's Customer Satisfaction Index (CSI) score is 92, compared with the industry benchmark score of 86. We are a large group of employees with varying experience and backgrounds, but with the same passion for food and people. We welcome you to pursue a career in the Axfood Group!