Sustainability labelling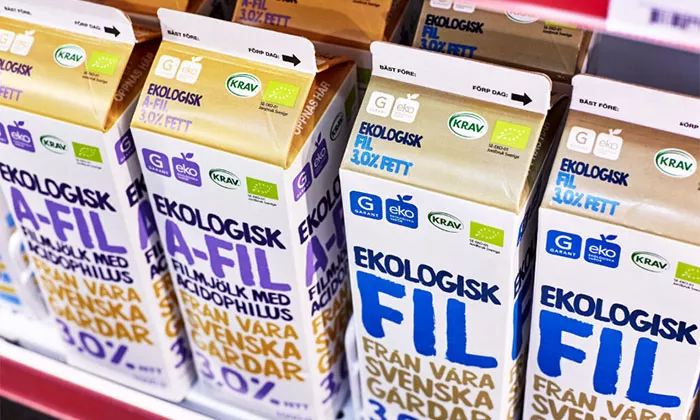 Sustainability labelling
Axfood will contribute to more sustainable food consumption by offering a wide assortment of sustainability-labelled and certified products at attractive prices.
Sustainability labelling makes it easier for consumers to make choices that help reduce the ecological footprint of the food the buy and improve social conditions in production. For example, organic foods contribute to reduced use of chemicals and fertilizers while prioritizing animal welfare. To promote better conditions for the people who work in food production, social conditions are ensured among other things by Fairtrade-labelled products.
The Axfood Group is working to increase the share sustainability-labelled products. By 2025 at least 30% of everything we sell is to have some form of sustainability labelling.
A few leaps toward sustainable food:
Hemköp stores sell exclusively organic bananas
The entire Garant assortment of tea is certified by Rainforest Alliance
Our Såklart line of household cleaning products bears the Nordic Swan label and is climate-compensated