More than 20 years as a positive force for change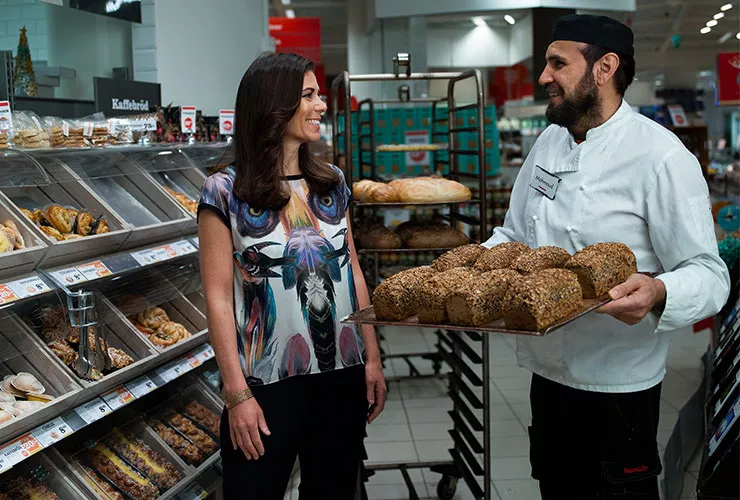 More than 20 years as a positive force for change
Around the turn of the millennium the family-owned company Axel Johnson set out to create Sweden's best food company. The idea was to gather the best wholesalers and retailers and offer customers the finest stores. Axfood was formed through the combination of Hemköpskedjan, Dagab and D-gruppen.
2000
Axfood is founded and consolidation of Willys
Axfood is founded through the merger of D&D Dagligvaror (of which Dagab was a part) and the listed company Hemköp. At the same time, Spar Sweden, Spar Inn Snabbgross and a voting majority in Spar Finland are acquired.
Willys Cash and LL:s Livs are acquired by Axfood and incorporated into one chain under the Willys brand.
2003
Launch of private label assortment
A private label assortment is introduced at Willys and Hemköp.
2004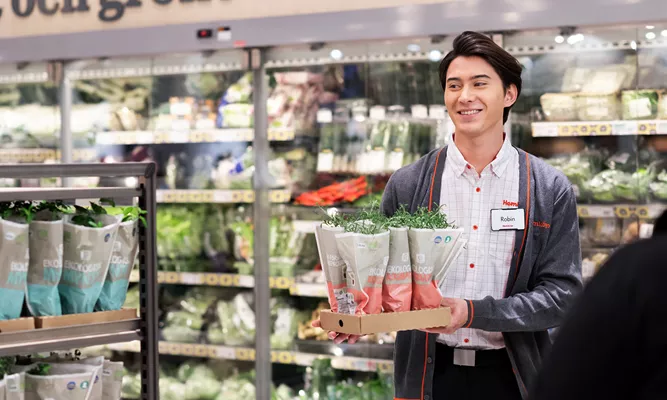 Together in Hemköp
Spar, Hemköp and Billhälls are gathered under the joint Hemköp brand.
2005
Exit from Finland
Axfood divests its holding in Spar Finland and leaves the Finnish market.
2009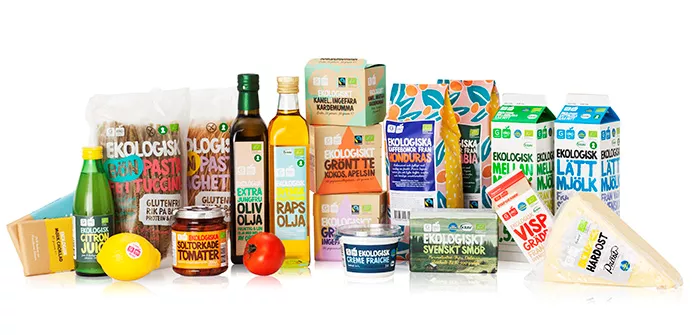 Launch of Garant
Private label products are launched under the Garant brand. Garant grows rapidly, not least in organic food, and is quickly becoming popular with customers.
2013
Reorganisation in Dagab and development of Eldorado and Fixa
Operations in warehousing, transport and purchasing are gathered in one organisation – Dagab.
Major efforts were undertaken to evaluate and update the Eldorado assortment, with the goal to continue offering quality products at low prices. Fixa, Axfood's private label for household products, was also upgraded with new packaging and a new design.
2014
New SAP business system
New SAP business system.
Acquisition of 50% of the restaurant chain Urban Deli.
Conversion of PrisXtra to Willys and Hemköp.
2015
"Matmissionen" is founded
In 2015, Axfood together with "Stockholms Stadsmission" (the Stockholm City Mission) founded the "Matmissionen" (the Food Mission) concept, Sweden's first social supermarket. Here, econcomically vulnerable people can buy food at reduced prices. At the same time, the Food Mission contributes to Axfood reducing food waste.
2016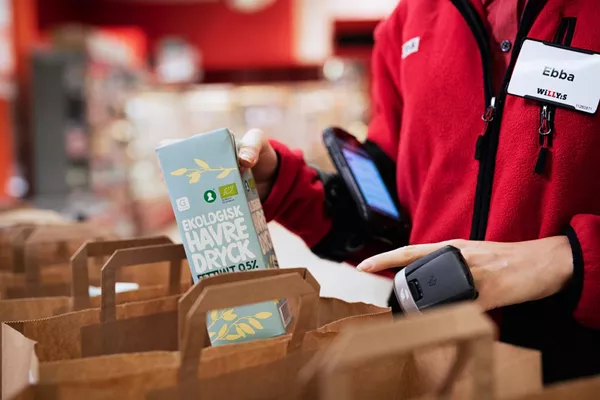 E-commerce in Willys and Hemköp
In 2016, Willys and Hemköp began offering online shopping, both for home delivery and store pick-up.
2017
The Axfood family grows
In early 2017 Axfood acquired Mat.se, a food retailer with a strong position online. At the same time, Axfood acquired Middagsfrid, the world's first company to market pre-planned meal kits with recipes.
Axfood also took a step into the cross-border shopping segment through the acquisition of Eurocash, where the majority of customers are Norwegians who cross the border into Sweden to do their grocery shopping.
The company also invested in the startup of an online pharmacy, Apohem, with the ambition to broaden the Group's offering and enter the growing online pharmacy market.
2018
New perishable warehouse in Jönköping
Inauguration of new automated perishable warehouse in Jönköping.
Ownership in Urban Deli increases from 50% to 90%.
2019
Construction start of new logistics centre in Bålsta
In 2019, the construction of Axfood's new, highly automated logistics centre in Bålsta north of Stockholm began. The logistics centre in Bålsta will be the hub for large parts of Axfood's logistics operations including Stockholm, Mälardalen and the northern parts of Sweden. The logistics centre is adapted to deliver food and other goods to stores, the service trade and e-commerce customers
2021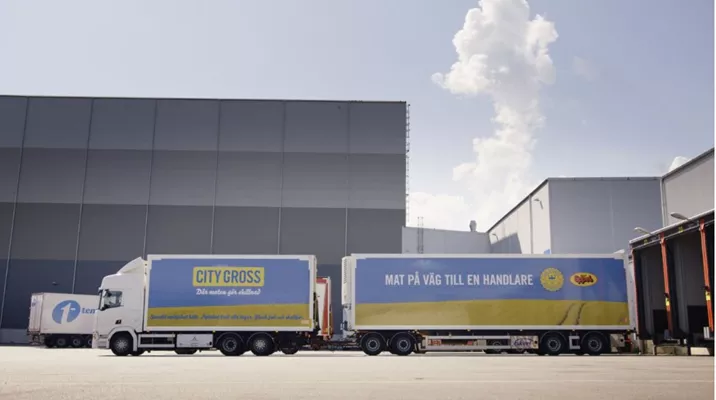 Acuisition of Bergendahls Food and minority stake in City Gross
To strengthen the Axfood Group and increase its competitiveness, Axfood made food retail history in 2021 in connection with the acquisition of the wholesale business Bergendahls Food and the conclusion of a long-term partnership with the hypermarket chain City Gross as well as a minority stake of 9.9 percent.
Agreements signed for expanding and automating the existing high-bay warehouse in Backa, and the establishment of a new, largescale and partly automated nationwide warehouse for fruits and vegetables in Landskrona.
2022
Restructuring of logistics operations and Mathem partnership
Integration of Bergendahls Food and system conversion of City Gross'
stores.
First inbound deliveries to the new logistics centre in Bålsta.
New fruit and vegetables warehouse in Landskrona in operations.
Axfood new partner to Mathem through divestment of Mat.se.
Axfood today
Today Axfood is one of the Nordic region's largest listed food retail companies and the industry's second largest player in Sweden. Our journey continues, with more attractively priced and quality products in inspiring store environments and with a constant focus on sustainability.