Axfood climbs AllBright's green list
The AllBright foundation recently published its annual review of gender equality in Sweden's listed companies. Axfood climbed 38 places to reach number 15 on the green list of gender-balanced management groups.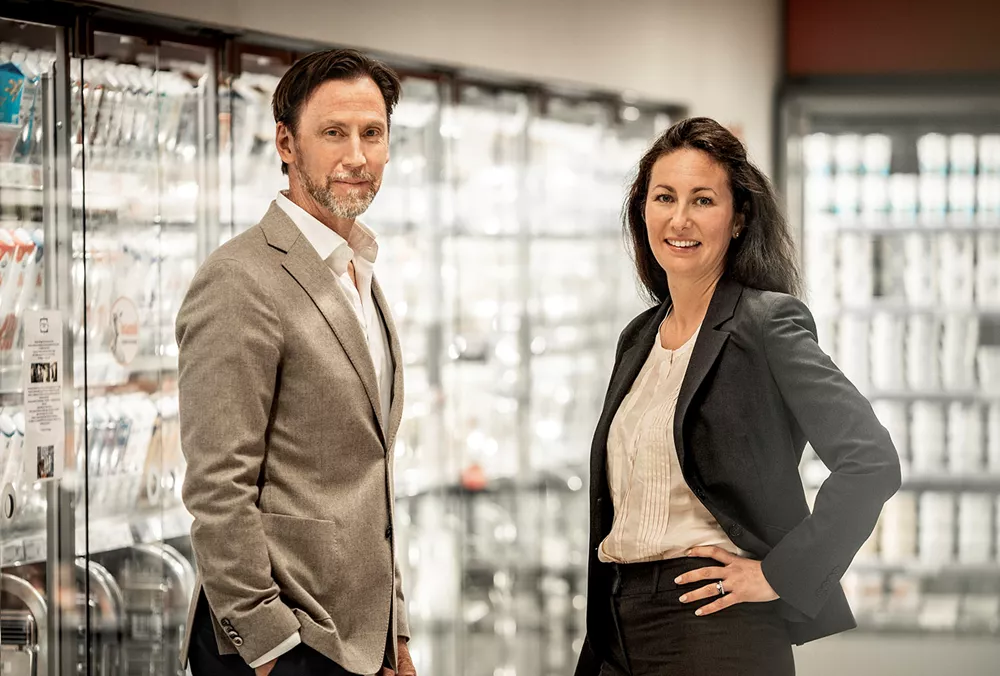 Axfood's President and CEO, Klas Blakow, and Simone Margulies, Managing Director of Hemköp and Tempo. Photo: Fond&Fond
Every year, the AllBright foundation publishes a report that analyses management groups and company boards in the business sector to raise the issue of representation. This year's report from AllBright shows that women are making strides in the business sector – in 2021, the share of women in management groups was 27 percent, compared with 25 percent last year.
The Axfood Group has been working for many years to create an inclusive work climate. This agenda includes setting diversity and inclusion targets and having a recruitment process that is as objective as possible. Axfood is number 15 on AllBright's list this year, compared with number 53 on last year's list. Today, Axfood's Executive Committee consists of five women and five men.
"We know that organisations perform better when they invest equally in promoting diversity and ensuring everyone feels included. Employees thrive and are more engaged, and the team is more creative and adaptable to changes. That's why it's important for us to focus on diversity as well as inclusion. They're good for business and inclusion is deeply rooted in our culture. Axfood has been working for many years to create an inclusive work climate and now we're ramping it up further," says Axfood's Head of Human Resources, Monica Längbo.
Examples of how Axfood works with diversity and inclusion:
For each member of the Executive Committee, one man and one woman are identified as potential successors every year
Every year, a mapping of salaries is conducted within the Group to prevent inequitable differences in salaries and other terms of employment between genders
As many women as men participate in the Group's leadership training courses
The recruitment process is based on skills and ensures an objective selection of final candidates through tests and questions
Inclusion is a natural part of Axfood's core values and in the Group's leadership model