Valentin is developing Axfood's e-commerce
Valentin Romanov showed his A-game and asked for more responsibility. After just over a year in Axfood IT he advanced from an application specialist to a systems head for Axfood's e-commerce.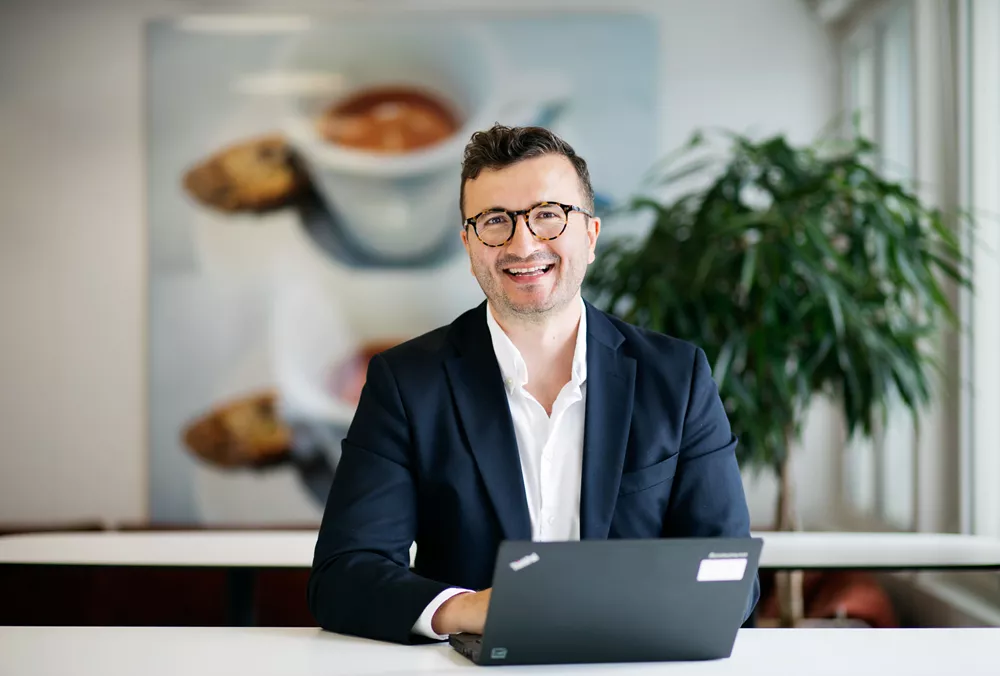 How did you end up at Axfood?
– I was working as a consultant and was looking for something more long-term. I became aware of the Axel Johnson Group when I was working on a consulting assignment for Åhléns. Then I heard Antonia Ax:son Johnson on Radio Sweden's "Summer Talk" radio programme and on the Värvet podcast. Something resonated in me. I liked her ideas about diversity. Axfood has a good grip on its business and IT. It feels very stable – at the same time that a lot is happening. There is room to grow, to be yourself, and to make a difference.
You started as an application specialist, but quickly climbed the ranks...
– Yes, it's very exciting. I felt there was more I could do and take responsibility for, so I said this to my boss. My hat is off to him for giving me the opportunity. I am now responsible for the SAP Hybris system, which is our e-commerce platform. It is a very wide-ranging job. I work together with people throughout the Group. I help product owners formulate requirements and developers to understand them. It's great working at Axfood IT. There is an energetic vibe in the entire operation.
Who would you recommend to apply for a job with Axfood IT?
– I have actually urged several of my old colleagues to apply for work here. It's a great place to develop. New graduates in systems sciences should also apply here. Axfood is a great example of how IT should work in a big company. Half of the IT department works with administration and half works with development. It is fun because we work with a long-term focus and a fast pace in parallel. We can decide on something, and four weeks later we are conducting a launch. At the same time, we have long processes with two major launches a year. It's like combining a 100 metre dash with a marathon!
What are you proud about in your work?
– I actually have one concrete area – crediting – that I have driven through and made operational in cooperation with a handful of colleagues. It gives Axfood's consumer contact/customer service departments a simple means of crediting products when customers call in about a product they are dissatisfied with. Owing to such a simple and easy matter, three full-time positions in the finance department can now work with something else than credits. It feels good when we in IT can affect the Group's profitability in such a tangible way.
What does the future hold?
– We will continue to roll out e-commerce at more stores and further develop it. We will improve deliveries, further develop the apps and make the shopping experience even better for customers.