Susanna gives consumers food with quality
Susanna Wadegård makes sure that Axfood's more than 3,500 private label products maintain a high level of quality. Together with her team in the Quality Assurance department she works with food safety, quality and environmental issues across the entire production chain.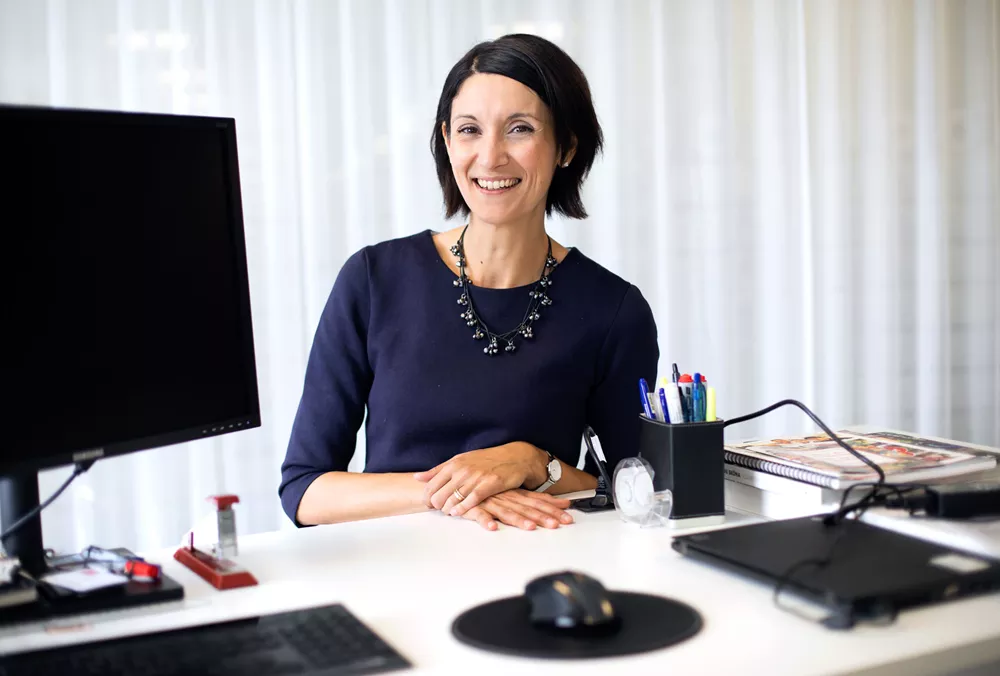 You are head of Axfood's Quality Assurance department. What do you do at work?
– We quality-assure the production chain. If it involves animal care, we make sure that the animals are well taken care of, are not administered antibiotics unnecessarily, and that they are raised and harvested properly. We also check to ensure that no human rights have been violated. Naturally, hygiene and food safety are fundamental if you're working with food. We perform controls at every level and conduct blind tests of taste and quality in our test kitchen before a product is approved. Our products must have a high level of quality and taste good. On top of this, all products sold under Axfood's own Garant brand are subjected to external blind testing. We do not launch them until they have received an equal or higher score than competing products.
How do you check Axfood's suppliers?
– Our suppliers must send in certificates for food safety, quality and sustainability, and they must show that they are living up to Axfood's Code of Conduct. We also dispatch external inspectors to visit suppliers and perform random inspections. We send some products to labs for testing, such as our organic products, to make sure that they do not contain any pesticides. Rice and meat are products that are always sent off for testing.
How does your team contribute to Axfood's promise for good and sustainable food?
– We conduct oversight of the entire chain and ensure to the finest detail that our private label products are good for us and for the next generation. We also listen to consumers' views. In my department we have five employees who work with consumer contact. They gather views and accept product returns, and carry on a dialogue with the people responsible for quality assurance if something needs to be corrected.
You have received a "Golden Apple", Axfood's internal award that is given to leaders who have made a strong contribution to any of Axfood's core values. Tell us about it!
– I received the award for a project in which we quality assured the product information on our private label product packaging. A new EU law had come into force and we were short on time. Some 2,500 different products needed to be re-labelled. It was an incredible team effort. Axfood is good at developing and encouraging managers and employees. We are given responsibility at an early stage and spurred to develop through various training initiatives. I enjoy my role as a leader. Axfood is a company in which it is possible to influence and change. We are encouraged to find new solutions.
What is the funnest thing you have done at Axfood?
– I do a lot that is fun, but quality assuring coffee and tea has been a high point. It is a very complex and interesting area. I was able to follow the entire chain and visited plantations in Guatemala and Honduras in order to work together with the producers to improve the products. Now, Axfood's private label coffee and tea are both Rainforest Alliance and Fairtrade certified.
How is it working for Axfood?
– I have been with Axfood for more than ten years, but it never gets old at all. Many of us have been here a long time, and we still have a great time at work. We are a good gang, with many who are passionate about what they do. We are all engaged and active in various networks in order to stay attuned with new information and keep us up to date. I feel secure that we at Axfood have good control over our products and our assortment.