Daniel knows what food you will be eating tomorrow
The first thing Daniel Hallmer does when he visits someone in their home is to look in their refrigerator. At Axfood, Daniel has taken his favourite interest a little further. His job is to be a step ahead and find out what people will be wanting in their fridges in the years ahead. Daniel works with assortment development for Axfood's private label products.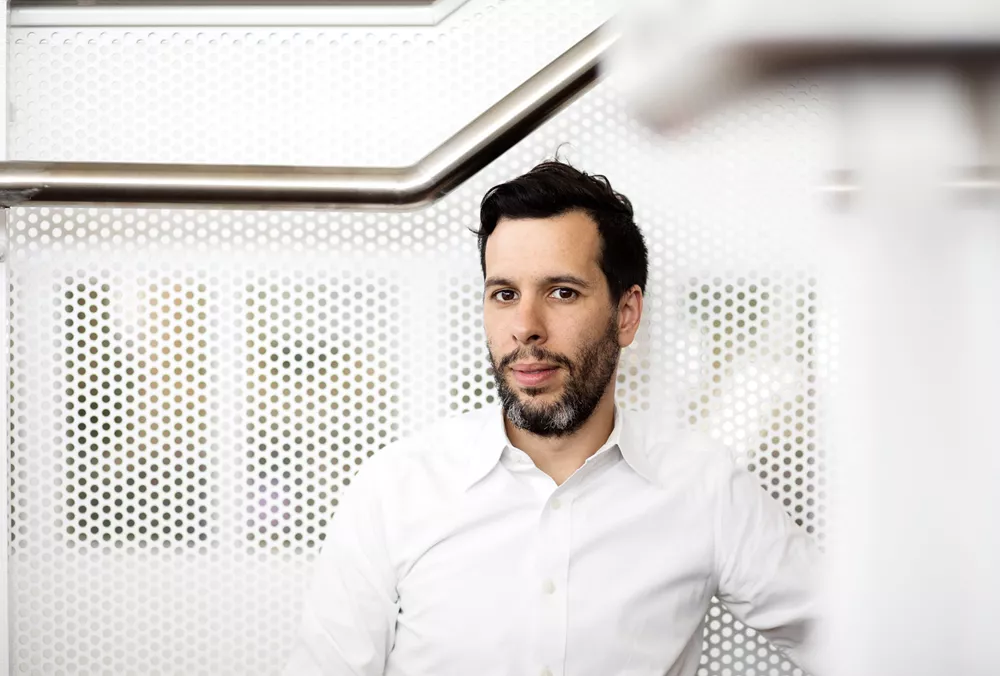 What does an assortment developer do?
– I work strategically and future-oriented to ensure that we have the right products on our store shelves. I have my eye on the world around us, on trends, and on what consumers are thinking. The trick is to always be a bit ahead. I then talk with category managers, buyers and producers, and bring together various parts of Axfood for joint concepts and initiatives. My job is to understand what consumers will want to buy about two years before they know it themselves.
How do you contribute to good and sustainable food?
– Axfood is a solid company with a clear values foundation. The company's values underlie everything we do. But we must never be satisfied. We must always listen to the consumers and be willing to change. What was considered to be sustainable a few years ago may not be considered to be as sustainable today – there is always more to do. My job is to make sure that Axfood can offer the most attractive alternatives on its store shelves – that both taste and do good.
Are you particularly proud about any specific product?
– I often forget about what I have worked with once a product is out on the market. By that time, it is already "old" for me, and I have a lot of other things on my mind. But our brioche hamburger buns I will never forget. It was a long process to sell the idea internally and then find a supplier who could make them. But it was a success! We sell ten times as many brioche hamburger buns than we had expected from the start. A slightly more luxurious hamburger bun came at exactly the right time and gave consumers something they were missing.
How well do you enjoy your work?
– I sought my first job with Axfood mainly because my wife wanted to move to Stockholm. Clearly I enjoy it, since I am still here. I like how Axfood gives its employees great latitude, a wealth of opportunities, and that the company is doing well. As an employee you can have an influence, and it is interesting and rewarding to work with such a broad brand portfolio, including Garant, Eldorado and Premier, among others. I also embrace Axfood's values about the importance of sustainability and equality, which feels good. It is a big workplace with a diverse group of people – kind of a society in miniature. I think that everyone can find their place and thrive here.
What will we see on store shelves in the future?
– It is harder to predict the future today than a few years ago. Much of what is happening around the world affects us. As long as things remain stable in Sweden, the environment and health will be at the top of the list for consumers, who are becoming increasingly conscious in these areas.